[06/14/20]
L-KOPIA has good news from the "SONG" load survey (nuclear waste). The move has been planned since the year 2000 (when the nuclear power station north of Oceanside, CA, was closed), and finally, after a joint venture between Energy Solution, Emmert, Supply Chain Management Group and L-Kopia, it was successfully completed to the east of Las Vegas, NV, on May 30th. L-KOPIA is proud to inform you that we do not know of any other clearance system on the market today that could have performed this survey in the time and accuracy that we did it.
We are proud to publish a letter from Supply Chain Management's Jeff Neubert. Jeff was the director and coordinator for this very important shipment.
"I recently had the privilege to direct railcar operations for delivery of the SONGS RPV1 from San Onofre, CA to Apex, NV. This safe rail delivery was only possible due to the precise, detailed measurement of the entire rail route using the L-KOPIA laser measurement system. Clearances were extremely tight at many locations, yet we could move past these impasses with ease and confidence, knowing precisely what car operations were requited to allow passage based on the L-KOPIA survey results. I would not have attempted this movement without having the L-KOPIA data in hand."
I hope and pray that L-KOPIA will be around for a long, long time!
Kindest regards,
Jeff Neubert"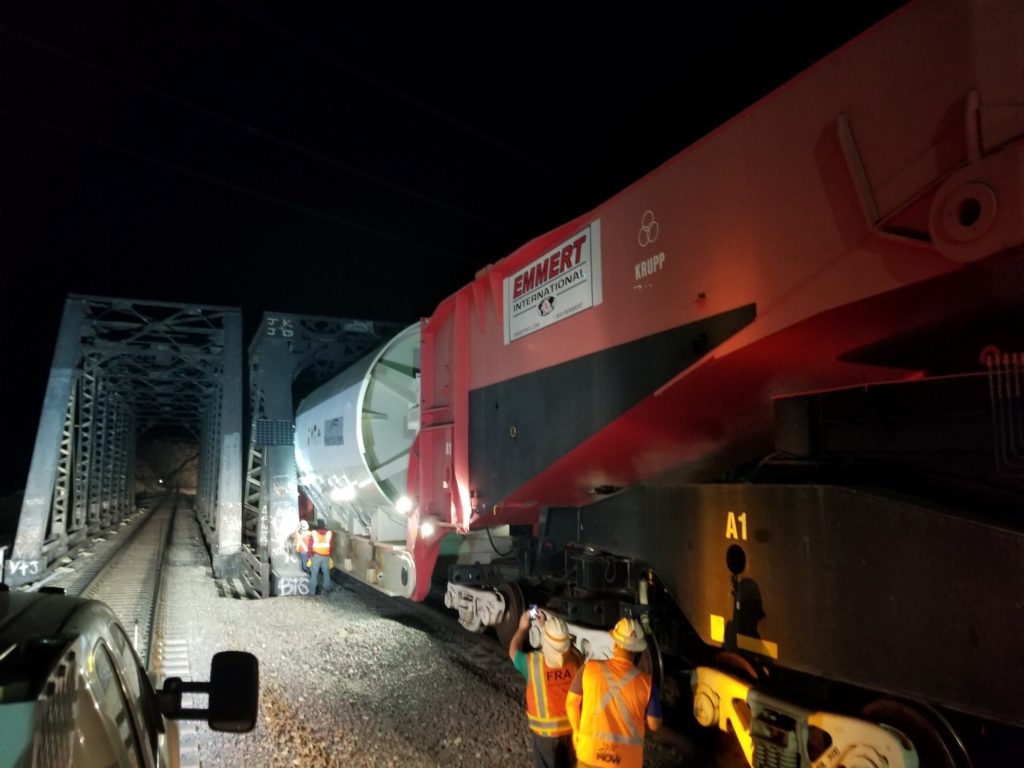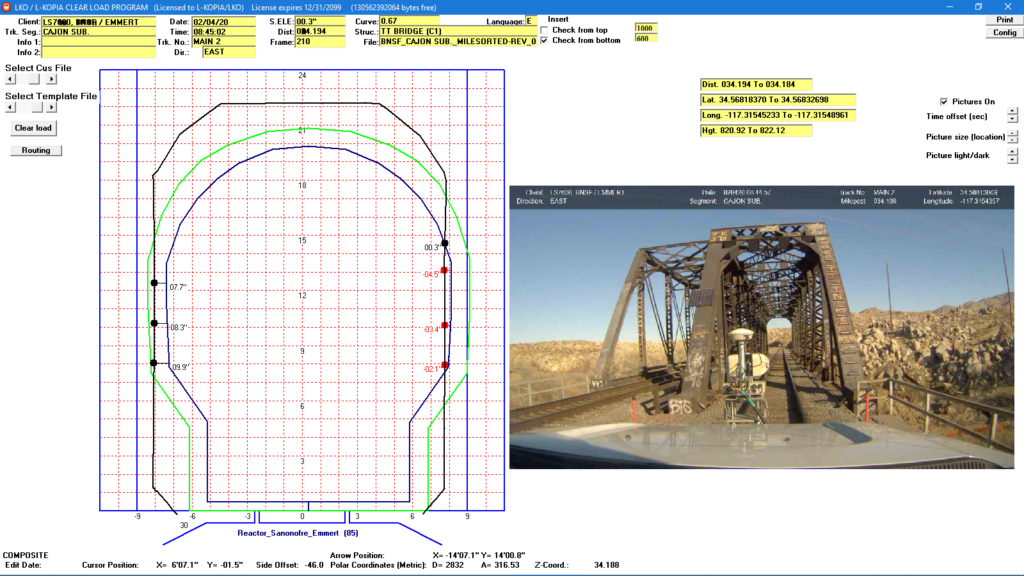 This is probably L-KOPIA's most critical load survey to date, considering the importance of safety in moving nuclear material! The large and heavy container had high center of gravity and L-KOPIA cross-level data was used for the entire trip. Furthermore, L-KOPIA also delivered track center data for safe meets along the 450 miles long journey. This was an incredibly successful move, thanks to the great team members involved.

Please contact us for any questions on this month's newsletter.