L-KOPIA / LKO New Mobile Laser System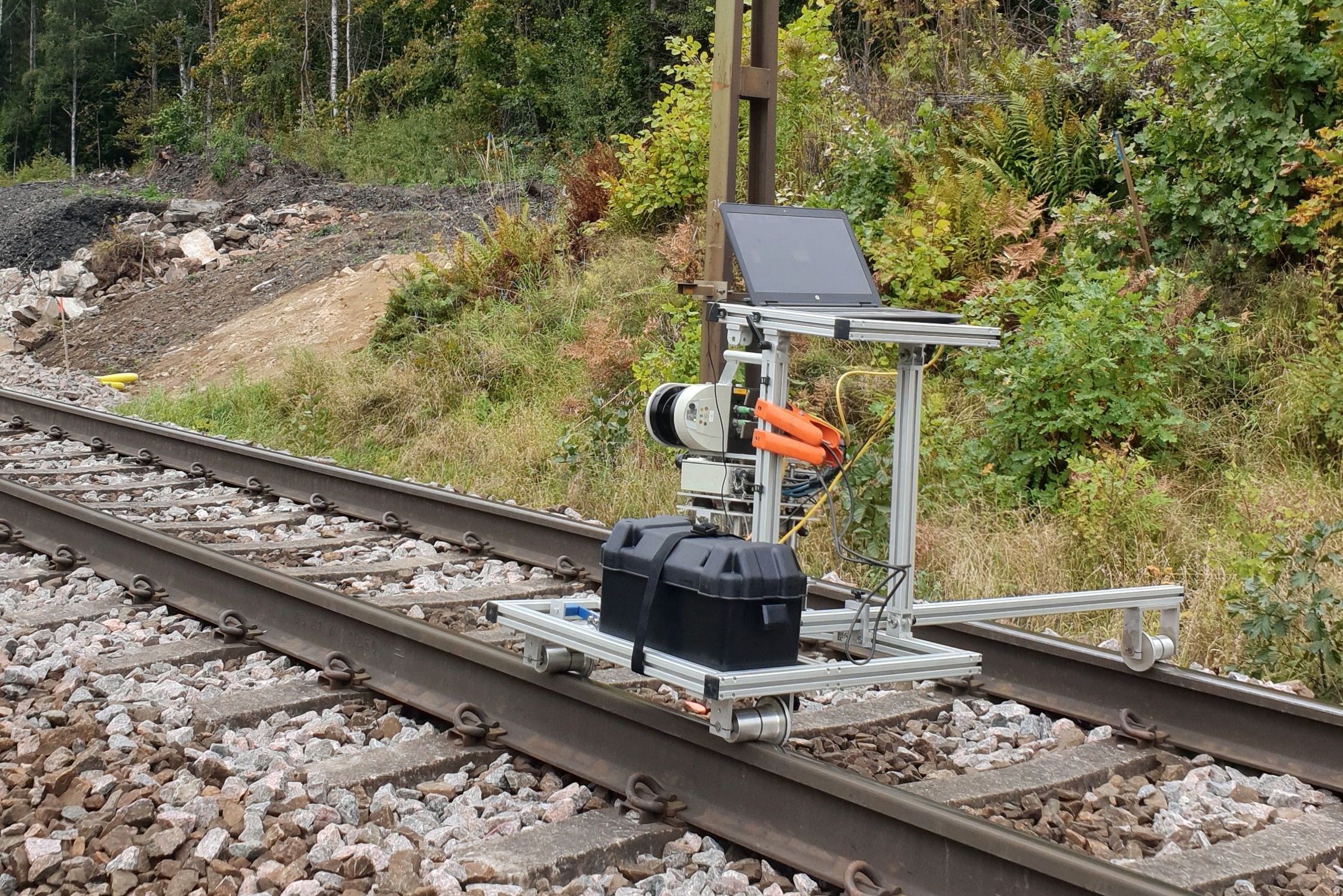 The New LKO/L-KOPIA Mobile LMS Laser System consists of an aluminum frame, LMS laser hardware, odometer/GPS capabilities, battery box and a notebook computer. The data output is 100% compatible with the LKO/L-KOPIA Clearance & Surveying Laser System.
This mobile addition makes the LKO/L-KOPIA product even more versatile as we can now survey in-between other track machineries and coordinate track time with other contractors.
The new LKO/L-KOPIA Mobile Laser System is compact, easy to assemble and can be managed by one person. The mobile system is a perfect addition to our line of clearance laser products.
LKO/L-KOPIA LMS Mobile Laser System applications:
Positioning of objects such as signals, platforms etc.
Surveying of rail bound objects, including catenary wires etc.
Limited total clearance, track center and ballast testing
Control of track position to fixed objects
For further information, please contact us via e-mail, phone, fax or mail.